Cash flow is the lifeblood of your business. Cash flow issues are more crippling than a torn ACL and will drastically impact every aspect of your business. It will affect your ability to buy supplies, pay staff, commute to jobs and ultimately, it will impact your ability to work.
Getting paid on time and in full boil down to your relationship with the client. Below are a few simple tips for ensuring you get paid accordingly, allowing you to keep working and keep the fridge stocked.
Know your client
It's common for clients to shop around and investigate who they are hiring, you should do the same. Before you agree to do a job, make sure you understand who the client is and their financial position. Don't be afraid to run a credit and background check to see if they have a history of prior issues or financial troubles.
If the client is a company, make sure they are registered and have a physical location. It's a good idea to check the financial history of the company to better understand their financial position. Make sure they are solvent and if you need to, get guarantees from a director or their financial provider.
Make sure you take every step necessary to ensure you get paid in full. If there is anything fishy about the client you are quoting, consider walking away from the job.
Do you have the capacity to do the job?
Taking a job might seem like a good idea initially, but are you sure you can complete it on time and to budget?
Make sure you have the time, skills and resources required to complete a job to the satisfaction of the client. This should include whether your current cash flow or your credit provider can withstand the time between completion and getting paid.
Where possible, try to receive full payment before you incur any costs associated with the job. If not, consider getting partial payment or a deposit upfront, which will cover the estimated expenses of the job. Then receive the remainder once the job is completed.
Talk to your client
Being on the same page as your client, at all times, is an absolute must! When you are quoting a client make sure they have a clear understanding of exactly what is involved.
Clearly outline the basis on which you are setting the quoted price, when and how payments are required and terms of trade. The terms of trade should include, the conditions on which you are able to collect interest and your ability to charge for costs incurred when payments are not received in accordance with the terms of trade.
Your terms of trade should also include whether your client is liable for the costs of additional furnishing or appliances, regardless of the price originally quoted.
To save confusion or the headache of haggling over additional charges or variations to the job, make sure you formally record any changes or variations to the job. This should include any changes in price, scope or materials. Record these changes in writing and ensure that your client acknowledges or signs off on these changes.
When you send your client an invoice or a quote, take the time to talk to them about it. Help them understand exactly what they are paying for. This will give them a chance to voice any concerns and keep you both on the same page.
When issuing invoices, to cover your behind, make sure they align with and are issued under the Construction Contracts Act 2002. This is as simple as including 'This is a payment claim under the Construction Contracts Act 2002' somewhere on the invoice. To find out more about the Act, follow this link: http://www.legislation.govt.nz/regulation/public/2003/0030/latest/DLM183495.html.
Don't let issues get out of hand
If you find that a client is falling behind on their payments or flat out rejecting to pay them, act swiftly. Time is money, the more drawn out an issue is, the more money it is costing you.
If you find yourself in one of these situations, contact FairWay. They are industry leaders in contract dispute resolutions. They will be able to help you understand your rights and obligations when it comes to contract issues. However, if necessary they can act as an impartial mediator or adjudicator between you and your client to help resolve the issue.
If you have been in a contract dispute, you will understand how crippling they can be. Don't let a situation get to the point where you are struggling to receive full payment for your work. However, if it does get to that point, contact FairWay today.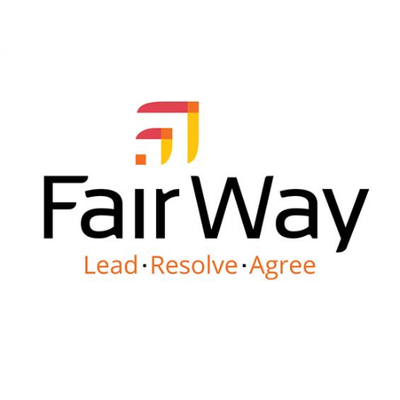 For all building and construction dispute resolution services contact 0800 77 44 02.